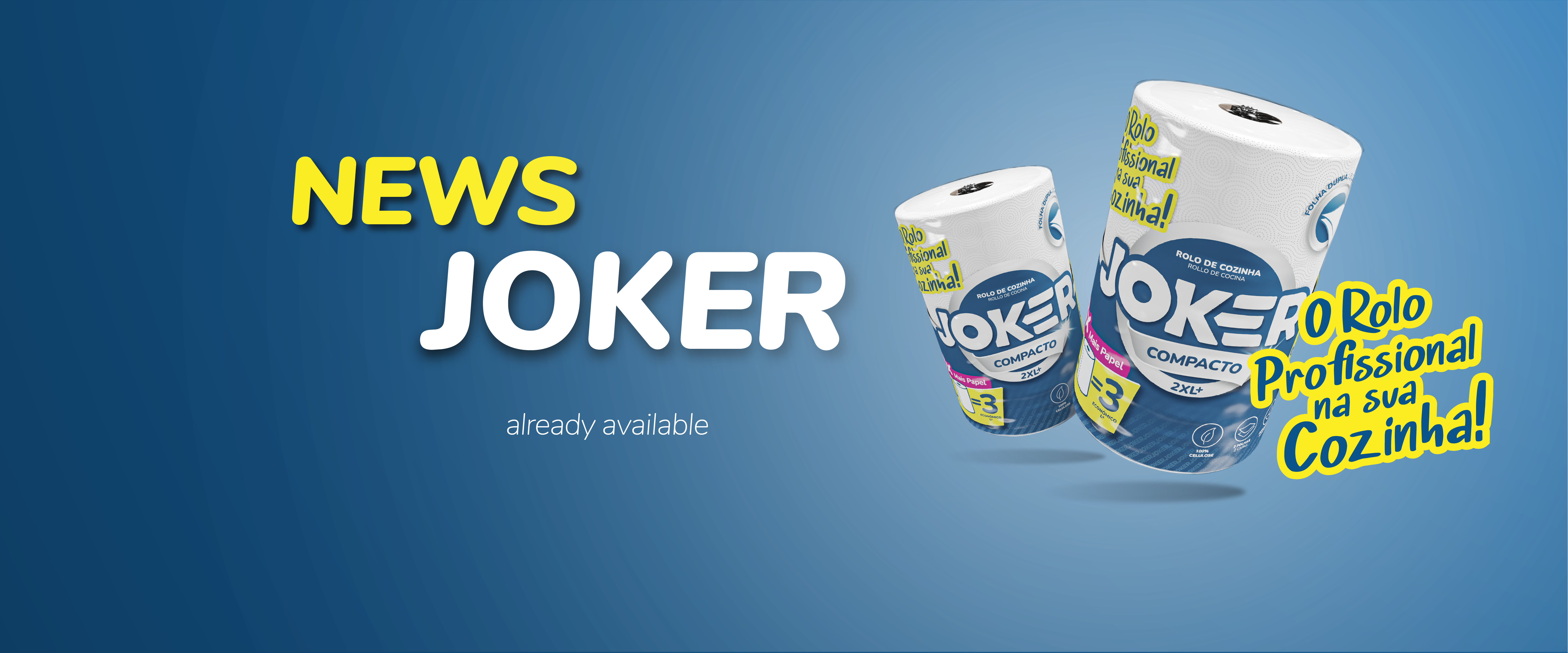 THE NEW COMPACT KITCHEN ROLL JOKER
Based on the company's strategy, Trevipapel launches the new Compact Kitchen Roll and the brand's new visual identity.
The new identity will live on in all Joker brand products, starting with this new Compact Kitchen Roll and will extend until the end of the year to a selected set of products and throughout the next year with the inclusion of all the brand products.
The new Compact Kitchen Roll Joker is a reflection of all the investment the brand has made in all its production lines, featuring a new embossing that gives it even greater quality and resistance and a superior absorption capacity. This new Compact Kitchen Roll also guarantees savings three times higher than the conventional kitchen roll.
This is the professional roll that was missing in every kitchen.
A new roll. A new image. The same soul.